Latest Updates
Exhibiting with SaniSure at ISPE 2018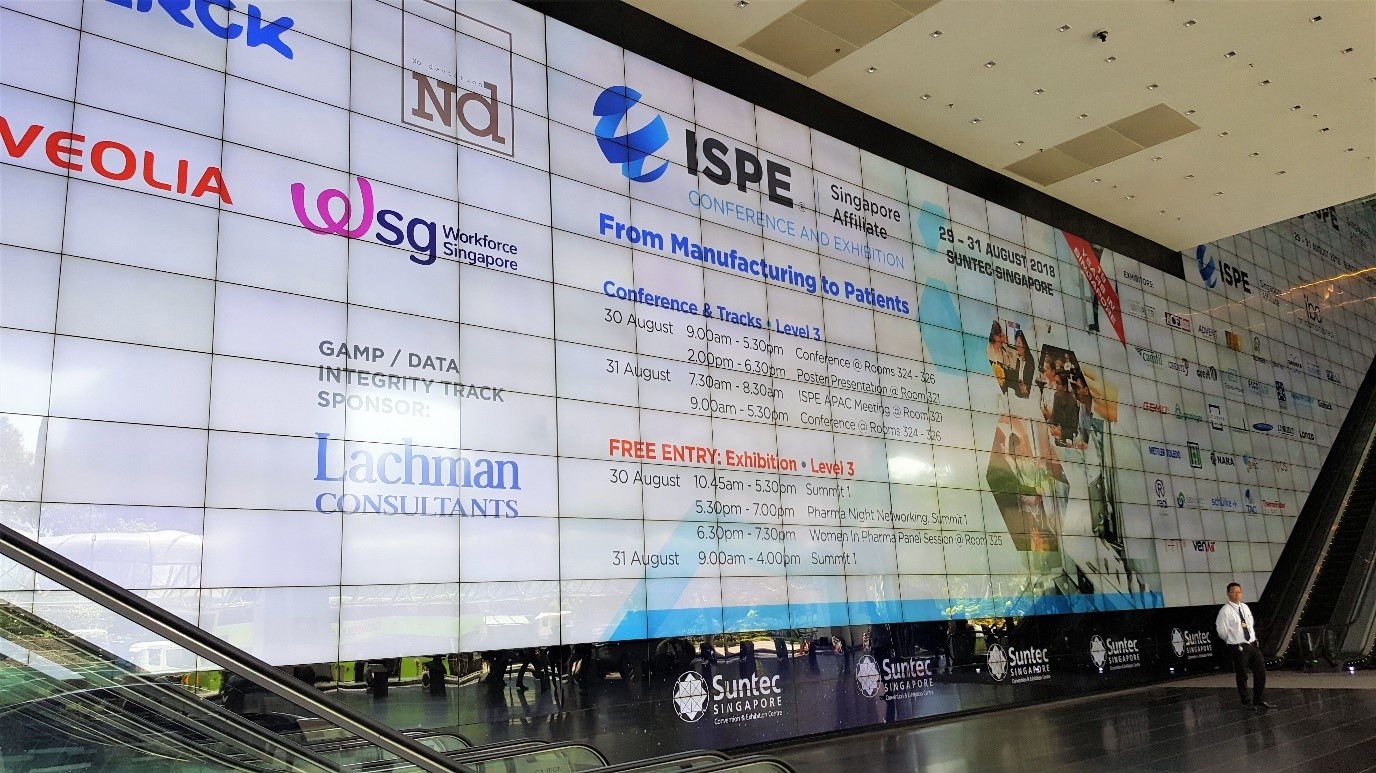 Our success in Fluid Transfer systems stems from the huge support provided by all our valued Principals. As such, we take every opportunity to work closely with them in all aspects of the business to further their cause. Last week, we had the honour of exhibiting alongside Ray Dallago, director of sales from Sanisure, at the ISPE Singapore convention. The exclusive exhibition was held throughout August 30th to 31st 2018, at Suntec Singapore Convention & Exhibition Centre.
ISPE Singapore conference 2018 seeks to drive innovation and change in the industry by providing a platform for learning and business opportunities. This year, the show featured new tracks, new manufacturer case studies, fireside chats, and workshop formats within tracks. Key topics surrounding Pharma 4.0, supply chain revolution and the uprising of single use products were featured throughout the 2day conference.
Ray Dallago (Centre), speaking at a panel for Single-Use Systems
'The conferences were very informative, especially the panel sessions where all attendees were given opportunities to direct questions towards some of the thought leaders in the industry. Exhibiting alongside Ray was an eye-opener and together, we established many new contacts and opportunities for PureSys to further our cause in the biopharma industry.' – Kristen Sze Kai Xuan, Marketing & Business Development Executive, PureSys Singapore.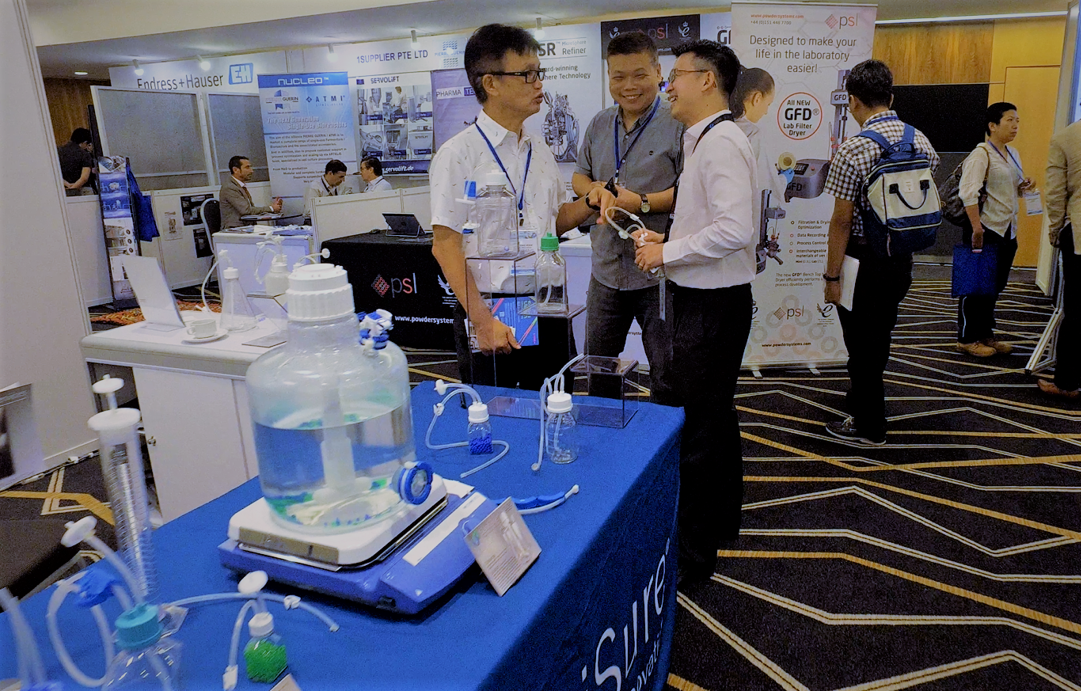 PureSys Director, Christopher Png, talking to some interested individuals
This is the second time PureSys has participated in this globally recognised event and this co-exhibition with Sanisure proved to be a huge success. We managed to connect with many new potential business clients during the show and we are looking forward to fostering a strong working relationship with them into the future.
Ray Dallago, Sanisure, demonstrating their closed mixing system
Sanisure is widely used in International Pharma companies in both manufacturing and R&D for their customizability, sterility and convenience. At the Sanisure's exhibition booth, we featured an extensive range of their trademark bottle cap innovations and renown closed mixing systems. Both of which portrayed innovation that differentiates Sanisure from the rest of the competition. We were humbled to have been graced by various industry leaders and speakers who were piqued by these interesting products.
Together with the seasoned expertise from Ray Dallago, we managed to spread awareness of Sanisure's innovative products, for which we believe, would be the first major step in proliferating usage of Sanisure's products in the APAC region.
The PureSys and Sanisure Team of Sales
We would like to thank all our suppliers, customers and visitors who came out to make the show such a success and hope everyone found it as enriching and informative as we did.
Here at Puresys, we are the authorized main distributor of SaniSure's range of products. As specialists in Fluid Transfer Management, we do offer a complete range of fluid management products and technical expertise solutions for pharmaceutical, bio-pharmaceutical, medical and life sciences applications.
Visit our online store today! Or email us at sales@puresys.com.sg for a quote!