Latest Updates
New Product Release: Closed System Graduated Cylinders for Volumetric Transfer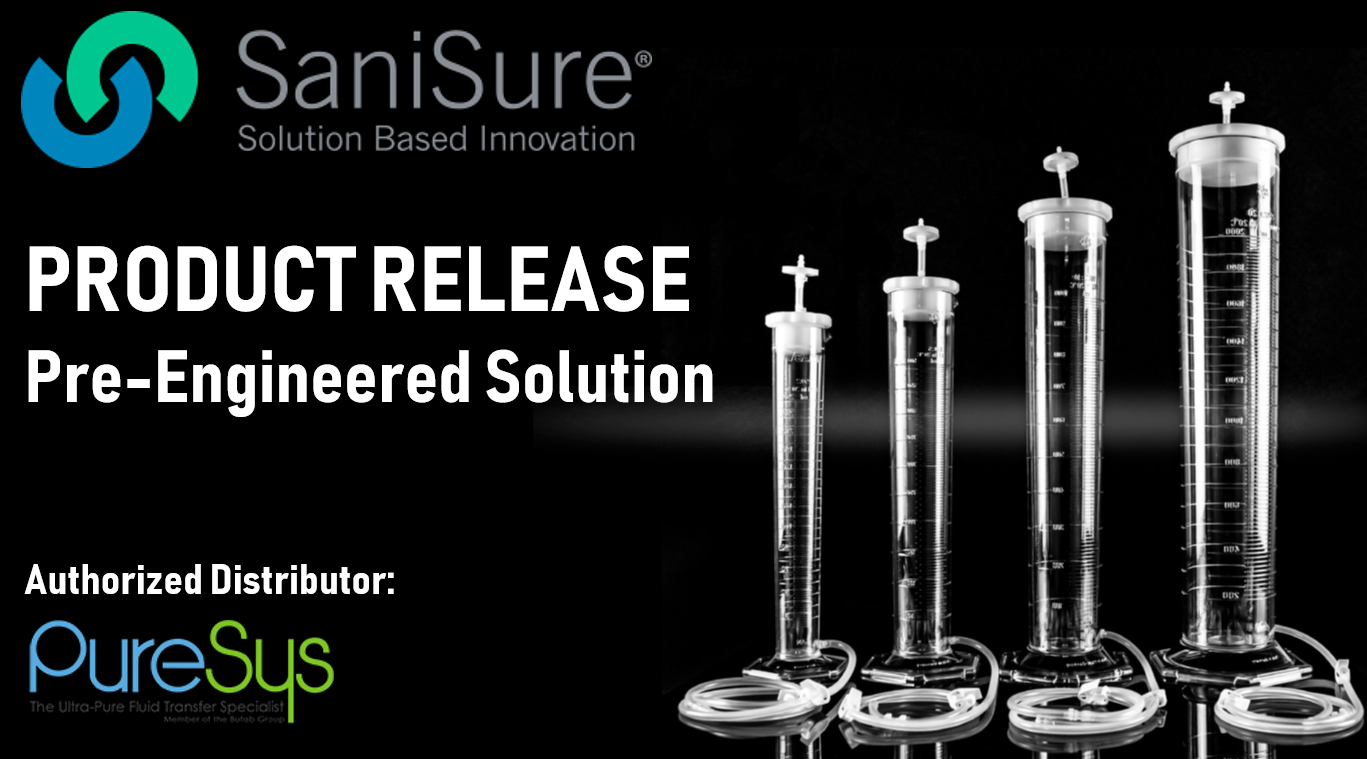 PureSys works with the best innovators to bring our customers only the market forefront of solutions for your processes. We are proud to announce that our partner - Sanisure, has just launched their first PES (Pre-Engineered Solution), overcoming yet another milestone in their journey towards being the industry leader for Closed System Innovations.
Introducing the Closed System Graduated Cylinder!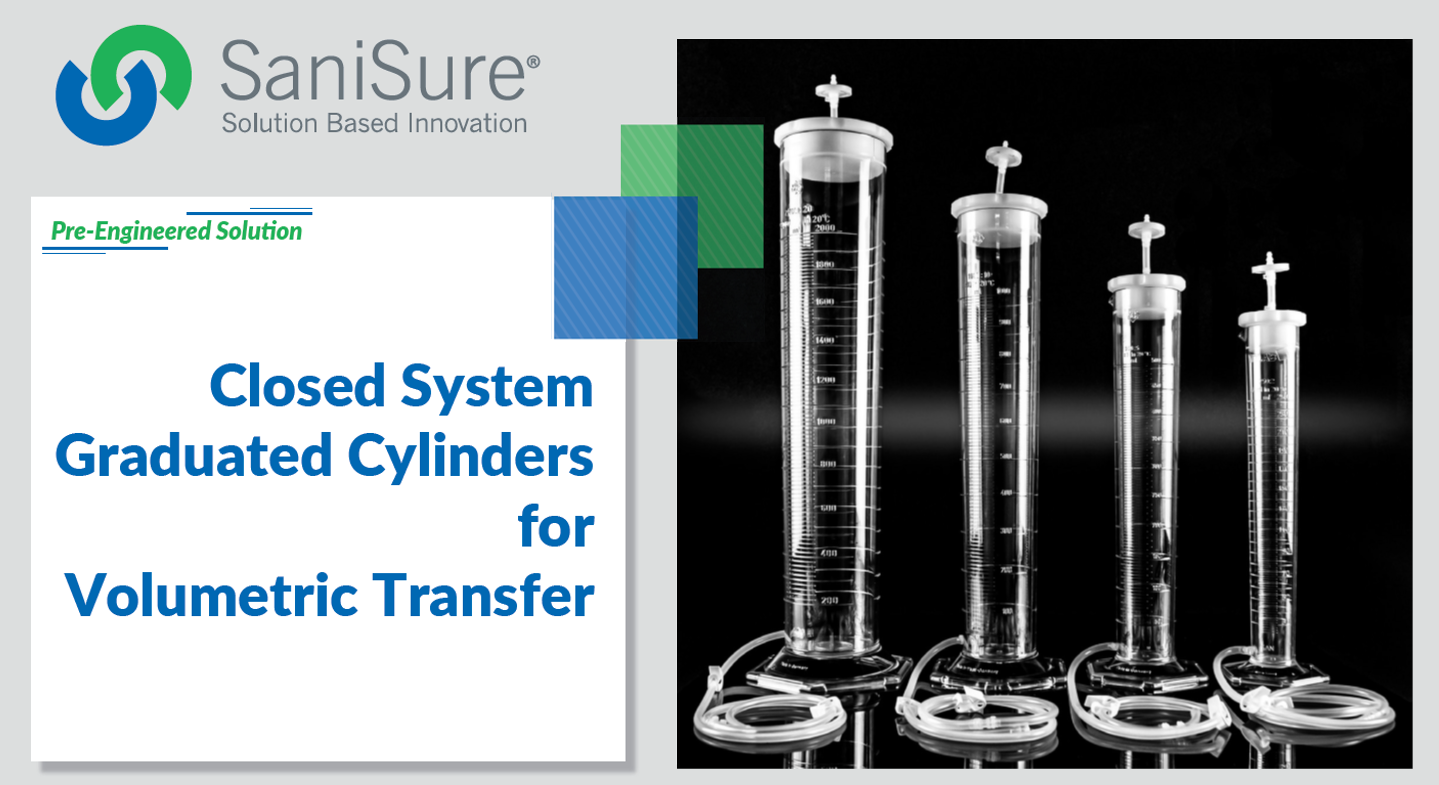 These customer-centric solutions can be used anywhere to maintain a closed system while making volumetric additions directly to your process. The seamless design allows full dispensing of medium from the top vented sealing plug through to the bottom port whilst maintaining sterility at all times.
The standard models come attached with a combination of a weldable TPE tubing and Platinum Cured Silicone tubing, allowing you to perform both sterile welding and use of a peristaltic pump to maintain a desired flowrate. Of course, these components are all fully open to customization to best fit your current and/ or desired process.
Currently, these pre-engineered solutions are available in 250mL, 500mL, 1L, and 2L volumes.
Sanisure is already in the midst of reviewing new customer requests and filling up their pipeline for more PES Solutions. You can look forward to even more interesting and innovative Fluid Transfer Solutions throughout 2020.
To learn more about the product, enquire, request a live demonstration and sample, email us at sales@puresys.com.sg or call +65 6291 1177 (10 lines). Alternatively, you can contact the product manager, Brian Chan ( brian.chan@puresys.com.sg ) for direct queries and our Marketing manager, Kai Xuan ( kaixuan.sze@puresys.com.sg ) for matters regarding publication and distribution.
Download the PDF Catalogue here
Have not read the whitepaper on Sanisure's Patented CAP2V8 solution preventing loss and contamination?
Well, click right here!