Latest Updates
PureSys at Biologics Manufacturing Asia 2017
PureSys participated in the 4th Biologics Manufacturing Asia 2017 Conference held at Suntec Singapore Convention & Exhibition Centre from the 14th-16th February 2017. The 4th Biologics Manufacturing Asia 2017 is a focused knowledge-sharing platform for bringing together local and global biopharma, bioprocessing scientists & engineers, innovative biotech, biologics contract manufacturing organizations (CMO's), solution providers and technocrats from Singapore, Korea, China, Taiwan, Japan, India, just to name a few, to convene on the best manufacturing practices in order to have access to faster, cheaper and better biologic drugs at the Biomanufacturing Hub of Asia – Singapore.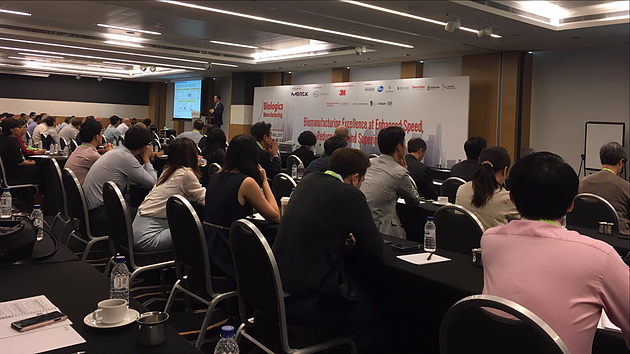 The biologics manufacturing industry has undergone several changes over the past few years starting from the development of better expression systems to modular and flexible manufacturing facilities including the emergence and use of disposables. PureSys continuously strives to forge a greater understanding pertaining to the needs and trends of the industry. There is definitely a need for higher productivity when it comes to upstream, need for efficient process development and cost-effective and alternative techniques when it comes to downstream processing.
Aside from the conference, PureSys also attended the exhibition where the latest bio-pharmaceutical methods and offerings were showcased. With a strategic location- Singapore, the bio-manufacturing hub of Asia, best manufacturing facilities, strong government support, easy access from all Asian countries, technological leadership and the house of top bio-pharmaceutical companies developing smart manufacturing facilities for the production of biologic drugs, Singapore will indeed be an important and bright spot for such an exciting gathering. Looking forward, PureSys is confident of providing improved support and services to aid with advancements for the future of the industry.
We would like to thank all our suppliers, customers and all visitors who came out and made the show such a success! We had a great time meeting our industry partners and we look forward to working with all our future prospects as well!